Guidance To Open The File
(A) PDF Portfolio Files
Adobe Acrobat is known to work more friendlier in Windows Operating System (OS) & Google Chrome but not so much in Apple OS.  So please try using a Windows OS device & Google Chrome for working with these PDF portfolio files.
When you click on one of the Tax Organizer tabs, please do not expect to see directly a fillable PDF portfolio.  Instead, expect to see a symbol like this: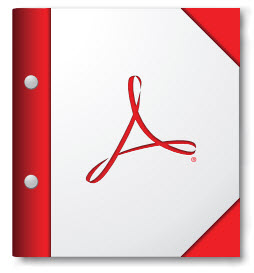 Once you see this symbol, please follow the seven steps given below under the heading "Steps to open and save the PDF Portfolio Files"
Are YOU a RESIDENT? Use the form below:
(1) RCB 2020 Tax Organizer Resident 1040

Are you a NON-RESIDENT?  Use the form below:
(2) RCB 2020 Tax Organizer Non-Resident 1040 NR
Fillable PDF Enhancements: We have tried to enhance your experience of completing our Tax Org Fillable PDFs as follows:
(1) The filled in info will now appear uniformly in big and bold font
(2) The forms where calculations are required, we have provided appropriate formulas to add, subtract or multiply automatically so that the results appear in bold and red font in the fields they belong. The two PDFs where you will notice this feature are: Global Income Reporting pages 2 & 3 of for all 5 items of reportable foreign income, deductions and tax amounts in Columns A, B, C, & D in rows (a), (b) & (c) as applicable AND CTC DD page 2 of 2 table calculating number of days.
Steps to open and save the PDF Portfolio Files
(1) Click on the PDF Portfolio File 1 or 2
(2) Click on the Down Arrow in the top right corner (located next to the printer symbol)
(3) Step 2 will prompt you to save the PDF Portfolio File in your desired folder in your Hard Drive.
(4) Please save the PDF portfolio file with the file name of your choice
(5) Minimize our web site
(6) Go To "My PC" and then to the folder where you have saved the file, open it and you will see file opened with individual PDF files in the left panel contained in the PDF Portfolio, ready for your use
(7) If step 6 does not work, go to Adobe Acrobat icon on your laptop and try to open the RCB Organizer saved on your C Drive with File / Open command.
(C) Stand Alone PDF Files
Just click on the desired file and it will open for you.
(3) USA State Photo ID Template
(3a) NYS DL NonDL Photo ID Sample
(5) Economic Stimulus Template
(6) NYS Income Tax Mandatory Info & Other Notes